Sun all year round, with a tropical climate
Moderate air temperatures by the trade winds
Comfortable sea temperatures
An archipelago where each of the 10 islands is a pleasant surprise
Nature preserved
Welcoming people, known for their "morabeza" (empathy)
Politically stable country
No need for vaccines
Parity of the Escudo with the Euro – fixed exchange rate 1 € = 110,265ECV
Economy in constant development
Short flight distance from Europe (around 4h)
And so many other reasons …
São Vicente features hidden beaches, fishing villages and extinct volcanos. The landscape is dominated by Monte Verde which rises to 750 metres, its name 'Green Mountain' harks back to earlier times when the climate of the island was more conducive to plant growth. It is home to the archipelago's cultural capital, the city of Mindelo, Cape Verde's second largest town. Visitors can explore several extinct volcanoes, enjoy excellent windsurfing and enjoy the traditional Cape Verdean 'morna' music spilling out into the streets from Mindelo's cafes and bars.
Santo Antão is one of the most beautiful islands of the Cape Verde Archipelago, offering visitors breath-taking landscapes. This Cape Verdean island features cobblestoned roads, fishing villages, and majestic mountains. It is the second largest island with spectacular dramatic landscape characterised by lush green valleys, pine forests, sheer cliffs, rugged mountains and some fascinating flora. One of the main highlights is without a doubt the short yet awe-inspiring hikes through hidden valleys and secret villages along the ancient coast of this magnificently scenic island. It draws hiking enthusiasts from all corners of the globe.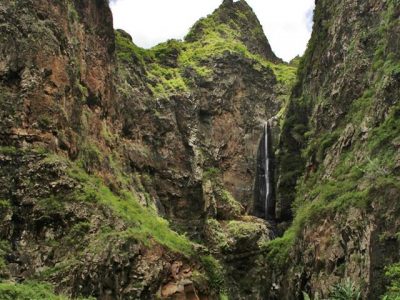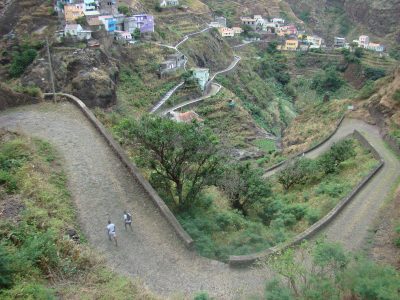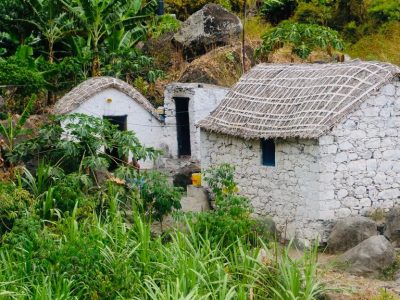 Located off the coast of West Africa, the Cape Verdean island, Santiago, is known as the gateway to Maio, Fogo, and Brava. It is the largest of all the Cape Verde islands and serves as an important historical and agricultural centre. It boasts charming fishing villages, a rich history, impressive Portuguese colonial architecture, and deserted beaches. Visitors can explore a variety of attractions including Tarrafal, a fishing village featuring an idyllic crescent bay fringed with palms; and the former capital Cidade Velha, which is on the World Heritage List for its cultural prominence.
©Atlantur – 2021. All rights reserved.