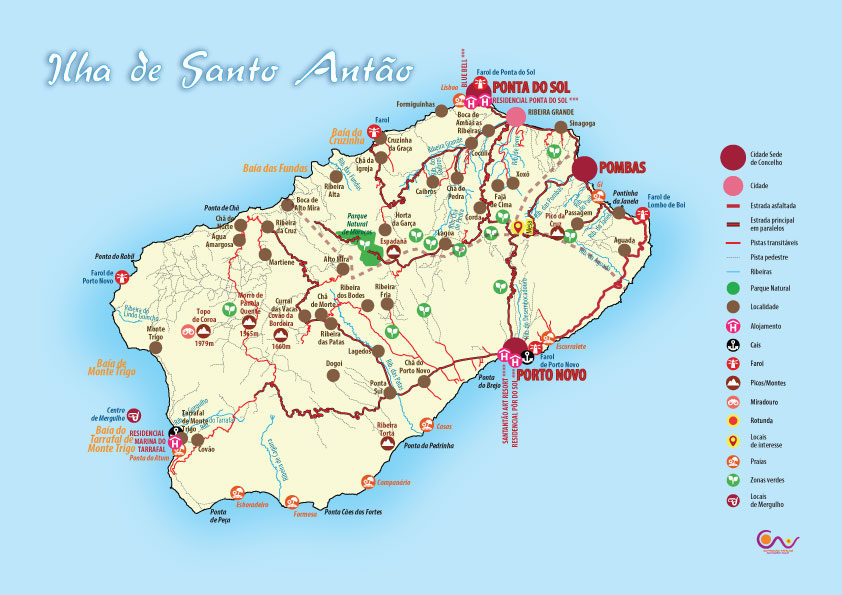 Santo Antão is the greenest of the islands and therefore, the one called the Cape Verde's garden. As we discover its hidden corners and places, we delight ourselves in a variety of contrasts and colours. Villages lost on hillsides, Valleys of exuberant beauty and above all, breathtaking landscapes, which surprise us every moment, is what we can expect on this charming island! It is also the island where you can still feel the "morabeza" (hospitality) spirit! Authenticity, exuberant landscapes and amazement await you!
What to do in Santo Antão island?
Discovering Santo Antão Island
Santo Antão – "Southwest"
©Atlantur – 2021. All rights reserved.