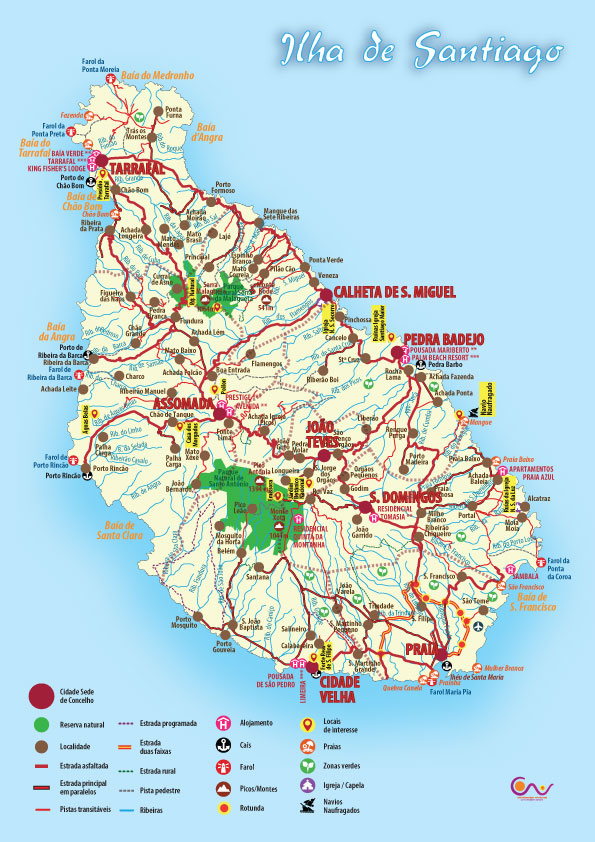 Santiago is the largest island in Cape Verde, the first to be discovered. Santiago is for those who want to know the essence of Cape Verde. An island full of life, with its traditional markets, its history, dazzling landscapes. It is also here that Cidade Velha is located, Unesco World Heritage, the first city built by Europeans in the South of the Sahara, which was the capital of the country until 1770. Knowing Santiago is also about venture into nature in its pure and wild state.
What to do in Santiago island?
Santiago - City & Culture
Full day Santiago Excursion
SANTA CRUZ & PEDRA BADEJO – THE FUNANÁ ORIGINS
©Atlantur – 2021. All rights reserved.